La Aroma De Cuba Noblesse Pen holder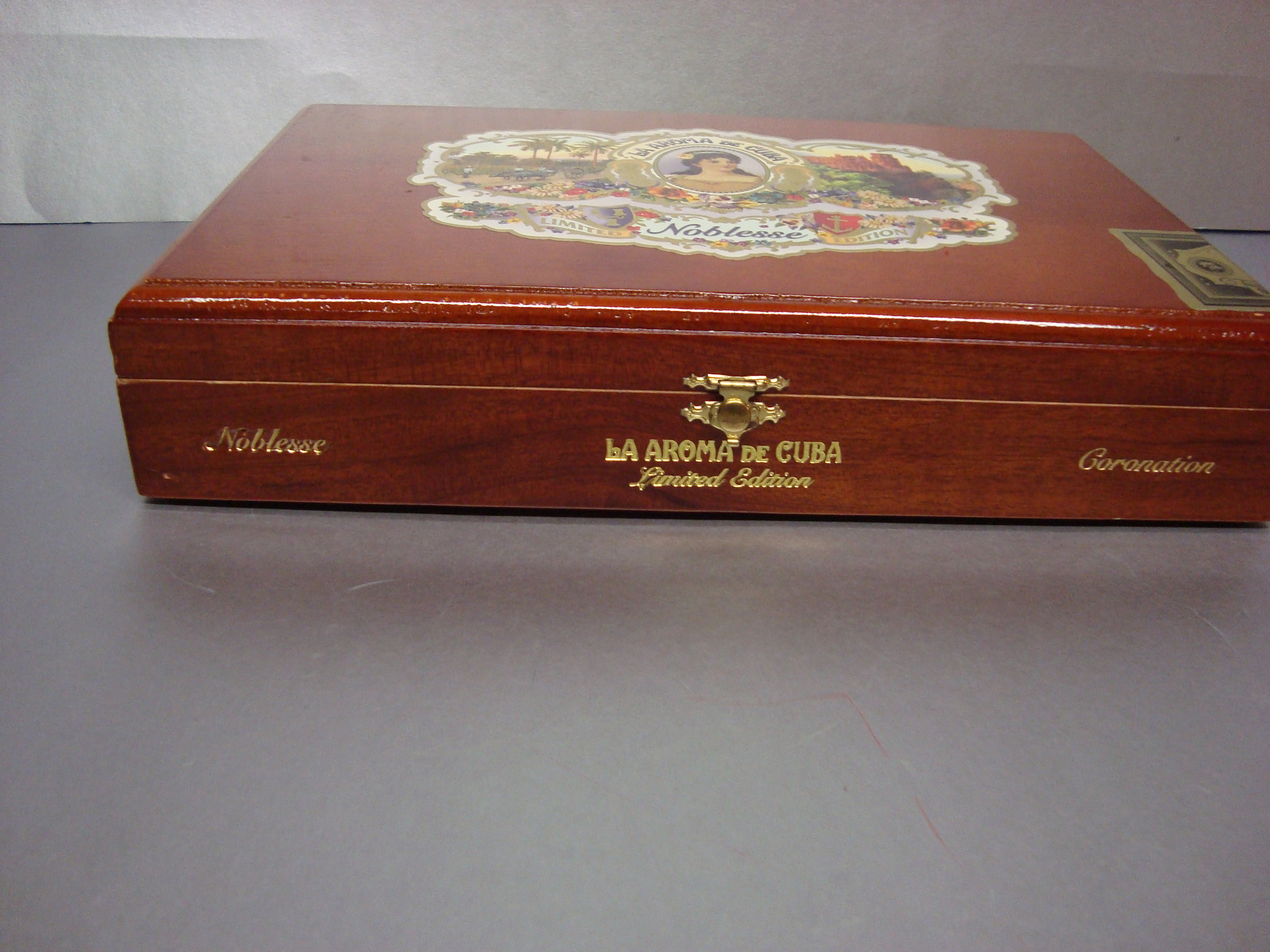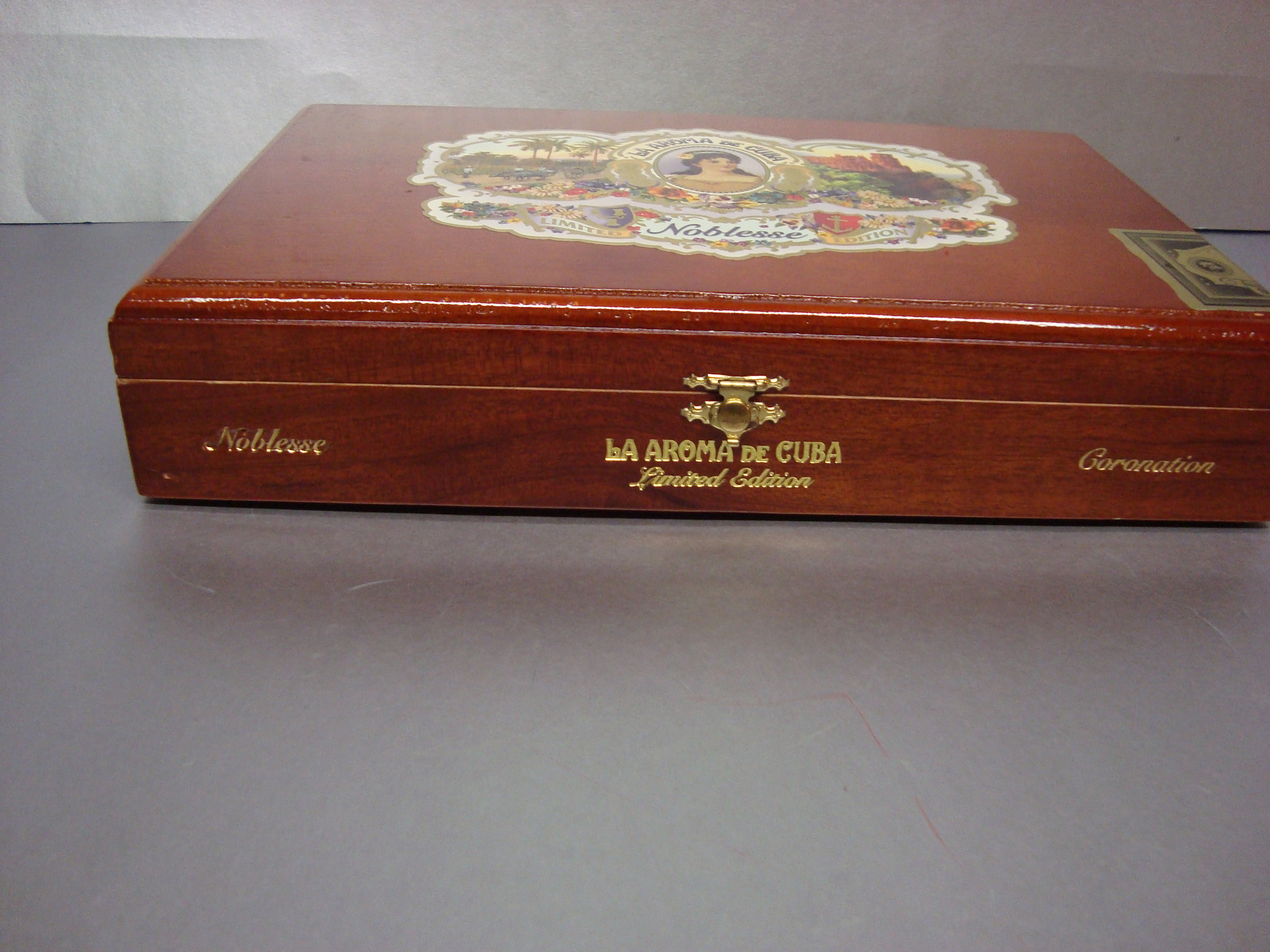 sold out
La Aroma De Cuba Noblesse Pen holder
This is a beautiful limited edition La Aroma De Cuba cigar box that I converted to a pen box. The box has two trays that each hold 12 pens. I lined each tray with red ultra suede. The inside of the lid has a stunning cover. There is a clasp that holds the box closed.
Measurements: W X L X H:
- Outside Box: 12" X 7 5/8" X 2 5/16"
- Inside trays: 11 1/4" X 7" X 3/4"
- Individual slots: 13/16" X 6 5/8" X 3/4"
Total pen capacity is 24.
This would make a great gift for any fountain pen enthusiast.